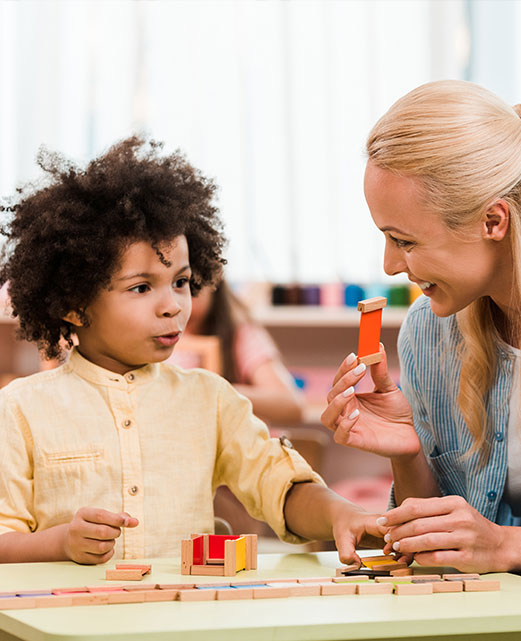 Are National Therapy Center services covered by insurance?
Some medical insurance policies will cover Speech/Language services, Occupational Therapy and ABA Therapy; however every insurance plan is different. It is a good idea to contact your insurance carrier to determine if your plan covers Speech, Occupational and/or ABA Therapy. The following questions may be helpful when contacting your insurance carrier:
​
Does my policy include an ABA, Speech, OT, and PT therapy benefit?
Are there any exclusions to my policy?
Is there a limit on the number of visits you will cover?
Do I need to bring a referral, prescription, or authorization to my evaluation in order to be covered?
Do I need a referral, prescription, or authorization for coverage of ongoing therapy sessions?
Do I have a co-pay or coinsurance? If so, how much for a specialist?
Do I have a deductible? Have I met my deductible? How much of the deductible is remaining?
Do I need a letter of medical necessity from my physician?
​​
**Please note that according to the fine print in most insurance policies, having an ABA, Speech, OT, and PT therapy benefit does NOT guarantee payment. Services rendered and not covered by insurance may be the patient's responsibility.
What if National Therapy Center does not take my insurance?
If you carry insurance that National Therapy Center does not accept, you will still be able to receive services. We recommend that you contact your insurance carrier and inquire about your out-of-network benefits. If you determine that you qualify for out-of-network reimbursement, National Therapy Center will provide you with an itemized statement at the end of each month.
Families can also consider options to privately pay for services if they choose not to go through insurance.
What is a GAP Exception and/or am I eligible?
Gap exceptions are granted when you can prove that your policy's in-network provider list does not include a service provider that can meet the needs of your family. You may qualify if you can provide evidence that your in-network provider list does not include one of the specialties that we provide in our specialty clinics; Stuttering/Fluency, Feeding, AAC, and Autism.
If you receive a gap exception, you will still be required to pay out-of-pocket. However, your insurance company may reimburse you directly at your plan's in-network rate (which is often a higher rate than you would receive using your out-of-network plan). The gap exception process varies among insurance companies, so you will need to contact your insurance company to learn more.
If you need assistance in getting started with a gap exception, contact Brooke Leiman or call our Bethesda office at (301) 493-0023.
How do I qualify for Disability Services?
If your child has a severe speech disorder, your family may be eligible for financial resources. The Social Security Administration (SSA) offers monthly benefits for people of all ages who cannot work (or in your child's case, participate in typical childhood activities) due to a disability. Children applying for benefits will need to meet both medical and technical criteria for disability benefits.
If you have confirmed you are eligible, call National Therapy Center to discuss available services.